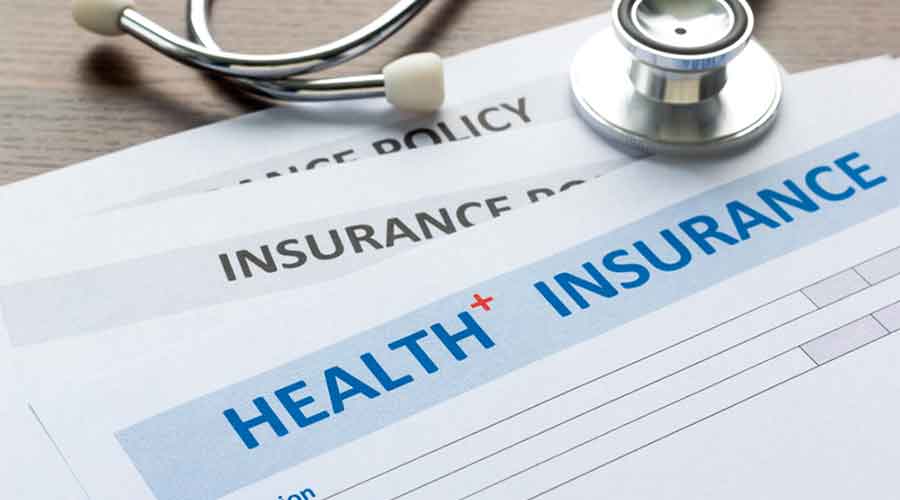 Conscious Coverage: Things to Remember When Buying Health Insurance
Most of us invest a lot of time in finding and determining what is best for us. For example, we are looking for a smartphone with good storage space and good range or when choosing a car we check the legroom it offers and the mileage it offers.
Checking for features and durability when buying something is a common trend. But are you also careful when purchasing health insurance for yourself and your family members?
It is not enough to buy health insurance for the sake of it. In order to be properly secured, you need to look at the coverage and, more importantly, the sum insured of the policy. Your policy can cover you for many ailments, but if you don't get the right amount of insurance, the policy is of little use.
The sum insured in your health insurance policy is basically the extent to which your insurer will pay you in the event of a medical emergency under the terms and conditions mentioned in the policy. Imagine a scenario where you have a floating family health insurance policy for you and your spouse with an insured sum of Rs 3 lakh, which you may have purchased for tax saving purposes.
Do you think this amount will be enough to cover you both in the event that both test positive for Covid-19 and need to be hospitalized? Certainly not.
You could end up dipping into your savings or borrowing from loved ones to pay for hospital costs.
Below are some of the factors that I believe will help you choose the right amount of insurance for your basic health insurance policy.
Age is a factor
It is a known phenomenon that the older you get, the higher your medical treatment costs will be. Therefore, you need to choose the right amount of insurance from the start. When you are younger, not only is your policy premium lower, but because there is less chance of you making a claim, you also get a no-claims bonus on renewal where your sum insured increases. until a certain point.
However, if you buy a policy when you are 50 or over, you must have a sum insured of at least Rs 10 lakh since even normal surgery can cost you around Rs 2 lakh.
"What if" scenario
While we always hope for the best, we must prepare for the worst. Therefore, think about "what if" you or your family members need to be hospitalized. You need to understand and identify the average treatment expenses of the good hospitals around you and their room rental costs. This simulation will help you determine the amount of insurance you need to opt for your basic coverage.
Family history and members
If there is a history in your family for a particular illness or health problem, you should consider the cost of treating that illness while choosing the sum insured for your policy.
Family Members: This factor is more important if you are purchasing a floating family health insurance policy. Since the sum insured under this policy floats over all family members, it is important to consider each member's age, each member's needs and their future health expenses.
You have to make sure here that if a family member becomes ill, the sum insured is such that it does not run out completely, thus ensuring that the other members are still covered.
Review the sum insured
Today, a basic health benefit policy of Rs 5 lakh may be sufficient for an individual.
However, with medical inflation increasing at 12-15 percent each year and unknown illnesses that plague us for which treatment costs may be higher, it is wise to review your face amount every two years. This will ensure that you are properly covered based on health costs, thus reducing your out-of-pocket expenses.
There are times when your basic health insurance policy with a reasonable amount of insurance may not be enough for you, especially to treat health issues like stroke or kidney failure. Therefore, after determining the insured amount of your basic coverage, you need to consider how you can further improve your health coverage.
In addition to the basic health policy, it is advisable to opt for a super supplemental policy, which allows your policy to be extended to a higher sum insured at a very low price.
Additionally, you can opt for a critical illness insurance policy, which is a health-only insurance policy that provides you with a lump sum after you are diagnosed with life-threatening health issues as stated. in your policy.
Opt for individual accident cover, which is also health insurance and covers death as well as total, partial and temporary disability resulting from an accident. These measures will ensure you have holistic health insurance coverage to take care of you in the event of a medical emergency.
Health insurance is an indispensable financial tool, which can greatly contribute to increasing life expectancy through access to quality medical care. I am sure that if you take all of the above points into account, you will be adequately covered in the event of a medical emergency.
The author is Managing Director and CEO, Bajaj Allianz General Insurance