Senate passes Theis resolution recognizing September as Life Insurance Awareness Month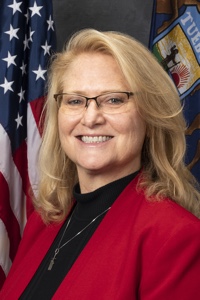 Senate passes Theis resolution recognizing September as Life Insurance Awareness Month
LANSING, Mich. – The State Senate recently passed a resolution sponsored by Senator Lana Theis recognizing September as Life Insurance Awareness Month and urged residents to learn more about life insurance and its benefits for families.
"Life insurance is often overlooked, but I strongly encourage Michigan residents to consider purchasing a policy to protect their loved ones," said Theis, R-Brighton. "Life insurance policies are essential to ensure that family members are taken care of when misfortune occurs. During Life Insurance Awareness Month, residents should take the time to seek advice from a qualified insurance professional on how to provide a financially secure future for their loved ones.
It is estimated that the life insurance industry pays out about $ 60 billion to beneficiaries each year, but about 95 million American adults do not have a life insurance policy and own life insurance. individual and employer-sponsored continues to decline.
"In this era of uncertain unemployment, rampant inflation, heavy government shutdowns and worsening financial vulnerabilities, having life insurance coverage is more important than ever," Theis said.
Senate Resolution 81 can be read in full at http://legislature.mi.gov/doc.aspx?2021-SR-0081.
###